Robert Beattie
Credentials: BS, UW-Madison - Communication Arts (Radio, TV, Film, 1981); MS, SUNY-ESF - Environmental Science (1987); PhD, MIT - Environmental Planning (1998).
Position title: Faculty Associate and Co-Director, Community Environmental Scholars Program
Website: Robert Beattie's website
Email: rbeattie@wisc.edu
Address:
122B Science Hall
550 N. Park St.
Research Interests

Public participation in democratic environmental decision-making, environmental planning, research communication, interdisciplinary environmental training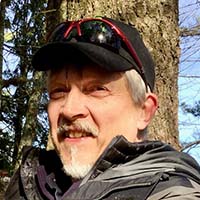 Something Few People Know About You: I'm an expert downhill skier and a great cook.
What Inspired your Interest in the Environment? I grew up in the suburbs of NY City, but both of my grandparents had houses in more remote, natural environments (one in New Hampshire in the woods, one in northern New York state on a large lake). I spent my childhood summers wandering in the woods and swimming, snorkeling, and fishing in various lakes. That love for nature was my first inspiration to study environmental science. But when I was in college, major environmental disasters around the world solidified my sense that the environment was not just "bees & trees," it included humans too. Helping people stay healthy and happy where they live, work, and play became my primary environmental concern.
Anything to Add to your Bio? My first real environmental job was developing a public involvement plan for the siting of new wastewater treatment facilities in the Boston metro area.