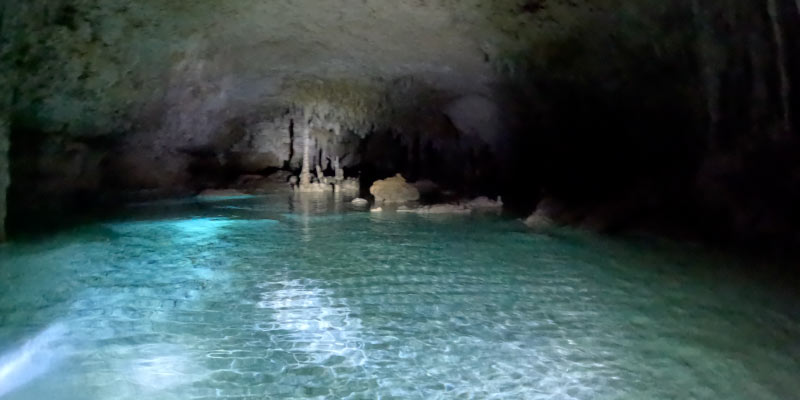 Andrea Dutton stumbled upon the field of geoscience by complete accident. As an undergrad at Amherst College, she had been studying chemistry on the med school track, until she enrolled in a linear algebra course that was recommended for pre-med students. "The first homework assignment was to prove that zero plus one equals one," Dutton recalls, "and I got it wrong." After that assignment, she dropped linear algebra and enrolled in an introductory geoscience course to take its place. Thankfully, her pre-med knowledge of physics, biology, and chemistry helped her excel. "I felt like a detective using all different kinds of clues to try to figure out this big puzzle of what happened in the past," she says. 
Today, Dutton works in the UW–Madison Department of Geoscience and is a member of the Nelson Institute's Center for Climatic Research. She is teaching a paleo oceanography course this fall, and in the spring she will teach two more courses in carbonate sedimentology and introductory geology. Dutton also encourages undergraduate students to become involved with research in her lab.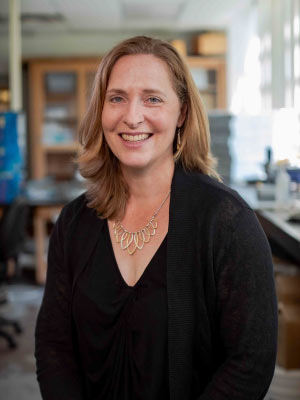 Q: What do you do as a geoscientist? 
A: I study fossil coral reefs to try to understand how ice sheets and sea level responded to warm periods in Earth's history. Corals live near the sea surface because they need the sunlight to survive, so I use that to track the position of the sea level through time. To figure out the age of the corals, we do isotope geochemistry called uranium-thorium dating. Uranium gets trapped in coral skeletons as it grows and decays to thorium over time, so we use that like a clock to find out how old that coral is and how long it's been since it grew.  
Q: Do you collaborate with other types of scientists? 
A: When my team and I collect fossil corals, we collaborate with reef paleobiologists to understand exactly which part of the reef we're looking at and how deep in the water it would have been. I also work with a lot of geophysicists to model the sea level response across the globe. When sea level rises, it doesn't do so evenly like if you were to fill up a bathtub — it's higher in some places and lower in others, so we have to understand the physics behind that. 
Q: What do you wish people knew about your field? 
A: Geology is such a diverse field, from the types of research being done to the people that are involved in it. There are people doing high level computing, amazing chemistry, or geophysical studies of the earth. The idea that geologists just go out into the field with rock hammers is outdated, and I want people to know that there are so many different and exciting things we do as geologists.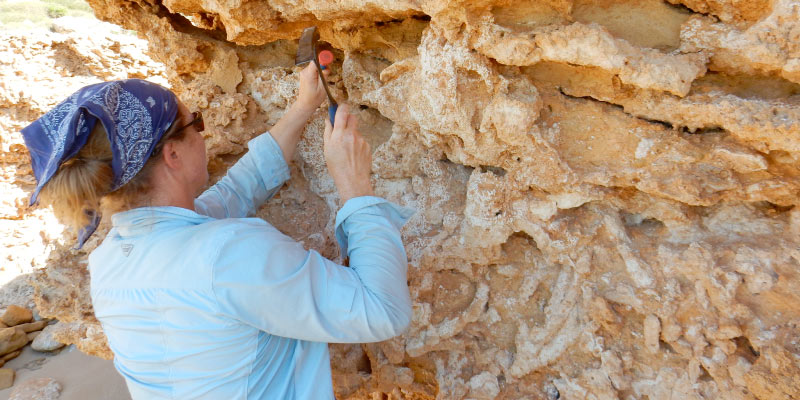 Q: You completed some fieldwork not too long ago. Can you tell me about that? 
A: I recently went to Mexico, just south of Cancún on the Riviera Maya. My team worked in a cave system which is called Río Secreto, or "Secret River," because all of the surface water filters down into the cave and runs out into the ocean. Because the cave is so close to the coastline, when the sea level rises, the water level in the cave also rises. We were collecting stalagmites, which grow from the cave floor, because they won't grow when the water level rises too high and covers them. If the water level drops again, the stalagmites might start growing again. Using the same uranium-thorium technique, we can date the stalagmite growth to figure out when the sea level was high enough to flood the cave.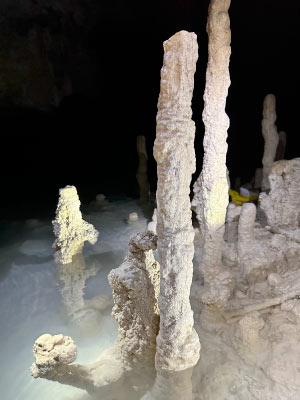 Q: What are you hoping to learn from this work? 
A: Our goal was to sample stalagmites that were either near or above the current water level because we're trying to target time intervals when sea levels were higher than present and date exactly when those periods were. Something interesting about this fieldwork in particular is that along the coastline, a few kilometers from the cave, there's a fossil coral reef that my team has worked at in the past. We can see from the reef exactly how high the sea level got, but we don't know exactly how old the corals are since they are too weathered to get reliable ages from. We're hoping to get better timing estimates from what's in the cave to pair with what we've learned on the coastline, because it's all one system. 
Q: What do you do with the findings from your research? 
A: I do a lot of outreach regarding climate change and sea-level rise. I think it's really important for people to understand what we know, and public interaction has been really important to me throughout my career — it's something that naturally grew from the research I was doing. I feel a moral and ethical obligation to share this information with the public. It's an important piece of who I am as a scientist, and something that I'll continue to do here at UW–Madison.