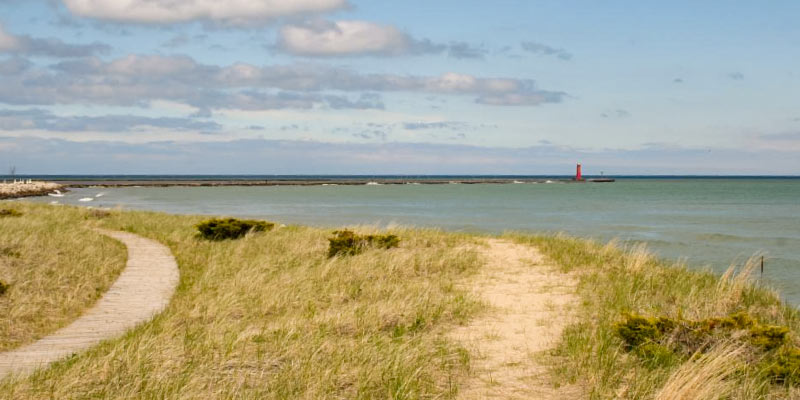 Wisconsin Sea Grant recently announced that two Nelson Institute affiliate research projects have been selected to receive funding from the National Oceanic and Atmospheric Administration. In total, 12 projects, including six on the University of Wisconsin-Madison campus, have been selected to receive a portion of the $2.8 million in funding that is earmarked to help to build Great Lakes understanding, science-based management, and policy decisions. 
Jessie Conaway, a Nelson Institute faculty associate and Indigenous Arts and Sciences research coordinator with the Earth Partnership, will receive support for her project investigating water quality and wild rice habitat in Lake Winnebago. The project will be in collaboration with tribal and non-tribal partners around the state. 
"Guided by Tribal Nations and intertribal conservation organizations, together with state and federal agencies, watershed groups, and fishing and hunting clubs, we are leveraging Traditional knowledge, tribal and non-tribal expertise, to revitalize wild rice beds," Conaway said. 
Andrea Hicks, a Nelson Institute affiliate, director of Sustainability Education and Research, Hanson Family Fellow in Sustainability, and associate professor of Civil and Environmental Engineering, will receive funding for her efforts to diversify the aquaculture industry.  
"I am delighted to work on a project that couples assisting aquaculture producers in expanding their markets and products with sustainability," shared Hicks. 
Tony Goldberg, a Nelson Institute affiliate, and professor of Epidemiology with the School of Veterinary Medicine will build a database of fish viruses in Wisconsin waters in partnership with the U.S. Fish and Wildlife Services. 
"We all know that viruses are important for human health, but fish get sick from viruses too," shared Goldberg. "We want to build a database of viruses in Wisconsin's sport fish. This will be important for decision-making about fish health in Wisconsin. It will let us know whether a virus identified in Wisconsin's sport fish in the future is new and problematic, or whether it has been here all along and is more likely a normal part of the ecosystem. This information will help our state's fisheries managers make evidence-based decisions about managing disease in our valuable sport fisheries."