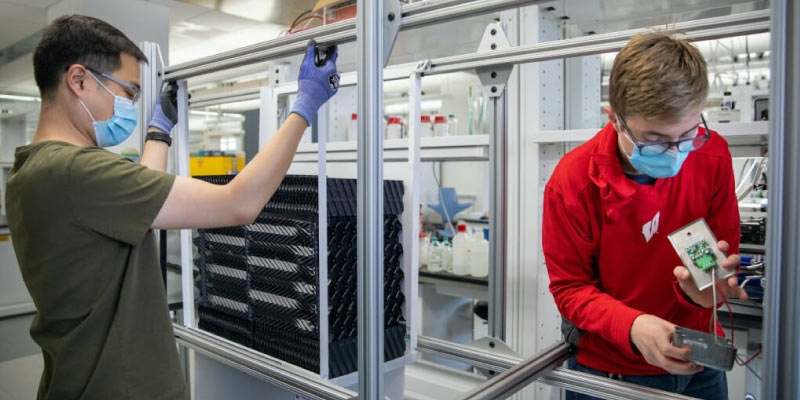 Nelson Institute Energy Analysis and Policy (EAP) faculty and students were among the University of Wisconsin–Madison team members who received a top award from the $5 million XPRIZE for Carbon Removal Student Competition.
The team, which includes co-advisor Rob Anex, a Nelson Institute affiliate, EAP program chair, and Environment and Resources graduate program advisor, were awarded $250,000 to fund their continued work on developing a two-part system that consists of a direct air capture (DAC) unit that traps carbon dioxide from the air, plus a carbonization component that converts the captured CO2 into limestone particles.
This early award is a part of the larger $100 million XPRIZE for Carbon Removal supported by the Musk Foundation, a nonprofit research foundation established by entrepreneur Elon Musk. As the team continues their work on this project, they will have the opportunity to submit the project to future rounds of the competition, which will go through Earth Day 2025.
Read more and view the team video featuring EAP students Keerthana Sreenivasan, Eri Amezcua Cuellar, Mikhaila Calice, Matilyn Bindl, and more here.