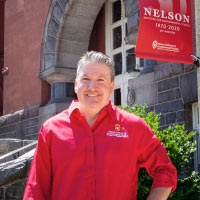 "Water is fundamental to all life," states the leading sentence on the Nelson Institute for Environmental Studies' water resources management (WRM) program website. It's a short and simple sentence, but one whose importance cannot be overstated. And since 1965, the program has been training graduate students to steward this critical lifeforce in careers across the globe. Today, graduate students in the WRM program have a new scholarship opportunity to bolster their studies: the Jim Miller Graduate Scholarship for Excellence in Water Resources Management. The new scholarship is generously funded by Linda Graham, UW professor emerita and former program chair of the WRM program.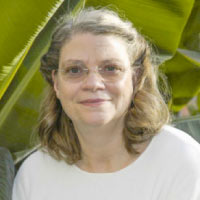 Graham joined the UW faculty in 1976 as a professor in the Department of Botany. She literally wrote the book on algae; her research interests include the evolutionary origin of land plants, metagenomics-based microbiomes of algae and plants, and freshwater periphyton ecology. She held several chair positions during her tenure on campus, including the botany department, the Limnology and Marine Sciences graduate program, and the WRM program, which she led from 2004–07. 
"In those situations, I learned of the great need for scholarship money. I also learned that the WRM students are just extraordinarily good. They're as good as any graduate students in the university," Graham says. She recalls a particular moment of student excellence, in 2006 when a group of WRM students traveled to New Orleans after Hurricane Katrina. They started a multiyear project to help restore the Bayou Bienvenue, an urban wetland in the city's Lower Ninth Ward. "They could go to other programs or go out to jobs that commanded huge amounts of money, and here they are — preparing to serve the public."
When it came to naming the scholarship, Graham chose to honor someone who has become practically synonymous with the Nelson Institute's graduate programs: Jim Miller. For the past 24 years, Miller has been a guiding light for Nelson's grad students, providing exceptional, dedicated service to both students and faculty advisors alike in his role as graduate program manager. 
"I had noticed over the years that when people named scholarships, they usually picked some really famous professor, and I thought it was time for the staff to have some honors," Graham says. "Jim just comes to mind at every turn."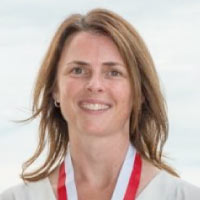 Anita Thompson, the current WRM program chair, couldn't agree more. "This is a fantastic and well-deserved way to honor Jim's dedication and contributions to the WRM program and its students," Thompson says. "We are so grateful to Linda for this generous gift and for her past and continued support of the WRM program."
The WRM program is near and dear to Miller's heart. "I've had an affinity toward the WRM program since I started working with the Institute back in September 1998," Miller says. An avid fisherman, he feels personally connected to the work the program is doing to protect this vital resource. 
Miller also notes that the WRM program is perhaps Nelson's best representation of the Wisconsin Idea, and Graham agrees. "What these students do is take this incredible collection of brilliant basic and applied research that the rest of us do on water at UW–Madison, and they translate it into real-world solutions. That's what the program does," Graham says, "It trains students to be public servants of the very highest quality."
"I'm extremely flattered to be honored and recognized in this way by former Water Resources Management program chairperson and professor emeritus Linda Graham," Miller says. "This is such a neat gift and gesture from Linda for WRM. It will be a tremendous opportunity for us to recognize the outstanding scholarship and contributions of a full-time student on an annual basis. I can't thank Linda enough."
TO SUPPORT
Everybody is welcome to support the remarkable students in the Water Resources Management, and to celebrate Jim Miller's legacy, by contributing to the scholarship. Gifts in any amount are needed and appreciated! Learn more, or contact Ann Swenson, associate dean for advancement, or Dan Fallon, senior director of development, with questions.
Calling all WRM alumni! Share a word of thanks or a fun memory of Jim Miller or Linda Graham, and we'll include it in a future story.