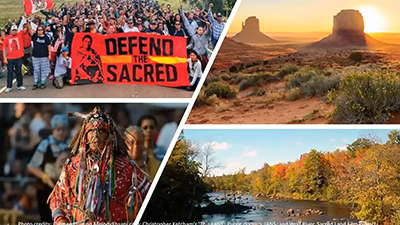 Midy Aponte, chief experience officer at Spitfire Strategies, leads a discussion about the current reckoning of our nation's history and highlights the role of communication in reexamining our collective relationships with the land, and each other.
As a communication strategist, Aponte has devoted her career to driving national narratives on important issues. From income inequality and environmental justice, to health equity and cultural preservation, Aponte is nationally recognized for her ability to advance issues using creatively conceptualized and smartly implemented communication tactics.
Aponte is also a persistent advocate for the preservation of American Latino culture and history. A daughter of Cuban immigrants, Aponte served as the founding executive director of the American Latino Heritage Fund of the National Park Foundation, where she built a nonprofit fund that inspires awareness of historic preservation, outdoor recreation, and conservation among American Latino audiences.
This Jordahl Public Lands Lecture was held October 8, 2020.