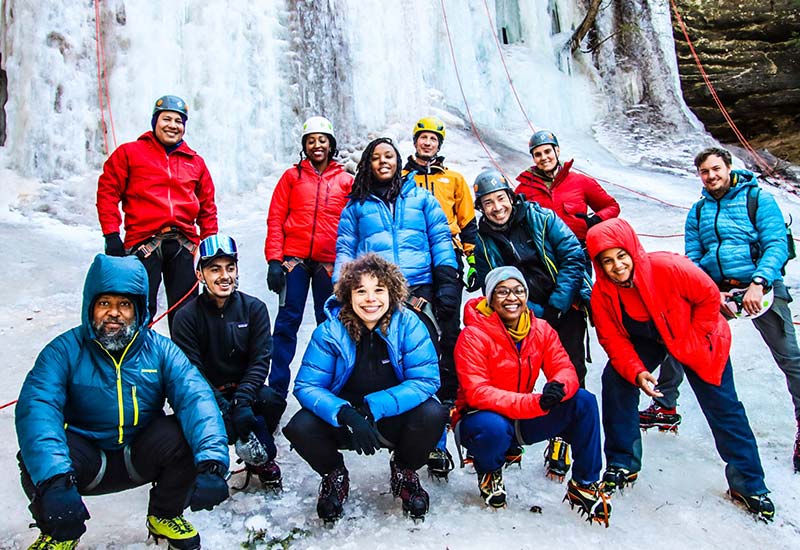 Voices of National Leadership in Anti-Racism in the Outdoors
View a conversation with those leading the nation's effort to address racism and the outdoors. This presentation from September 30, 2021, explores ways we can increase diversity and equity as it relates to outdoor accessibility and engagement. Leaders also showcase a recently developed Anti-Racism in the Outdoors Resource Guide.
Goals of the event:
Raising awareness of the importance of anti-racism in the outdoors, including the Anti-Racism in the Outdoors guide
Challenging concepts and ideas that marginalize people in nature and the outdoors
Elevating the voice of national organizations and leaders working on this topic
Speakers
James Edward Mills (moderator)
Community Partnership Liaison, Nelson Institute for Environmental Studies; Founder, The Joy Trip Project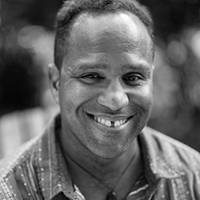 James Edward Mills is a 2014 fellow of the Mountain & Wilderness Writing Program of the Banff Centre in Alberta, Canada, and the 2016 recipient of the Paul K. Petzoldt Award For Environmental Education. As a freelance journalist and an independent media producer in a career that spans more than 20 years, he specializes in sharing stories about outdoor recreation, environmental conservation, acts of charitable giving, and practices of sustainable living.
He has worked in the outdoor industry since 1989 as a guide, outfitter, independent sales representative, writer, and photographer. He is the author of the book, "The Adventure Gap: Changing the Face of the Outdoors," and the co-writer/co-producer of the documentary film, "An American Ascent."
Mills is a contributor to several outdoor-focused print and online publications such as National Geographic Adventure, Rock & Ice, Alpinist, SUP, Elevation Outdoors, Women's Adventure, the Clymb, Park Advocate, High Country News, Appalachia Journal, The Guardian, Outside Magazine, and Land & People.
With skills in audio storytelling, Mills' radio production credits include Wisconsin Public Radio, the Public Radio Exchange, American Public Media's Marketplace, and the Public Radio International programs "To The Best of Our Knowledge" and "The Tavis Smiley Show."
In recognition for his work in sharing the important history and legacy of the Buffalo Soldiers and their efforts at the dawn of the National Park Service, James was named a Yosemite National Park Centennial Ambassador in 2016.
In 2020, Mills' book, "The Adventure Gap," was named by Outside Magazine as one of the 10 "Outdoor Books that Shaped the Last Decade."
Currently a faculty assistant at the University of Wisconsin-Madison's Nelson Institute for Environmental Studies, James teaches a summer course for undergraduate students on diversity, equity, and inclusion in outdoor recreation and public land management called Outdoors For All.
Christopher Kilgour
Founder, Color in The Outdoors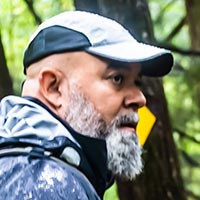 Christopher Kilgour has spent his entire life working with and for organizations that focus on diversity, equity, and inclusion for BIPOC, LGBTTQ+, people with disabilities, and other historically marginalized or underrepresented communities.
Color In the Outdoors (CitO) is an outdoors DEI (diversity, equity, and inclusion) activity and advocacy organization focused on creating and supporting opportunities for these communities. CitO is for anyone who has never spent time outdoors and doesn't know where to start, who has spent time outdoors but didn't have a good experience in the process, or who considers themselves an avid lover of the outdoor world and wants to continue to expand their experiences and skill sets.
Kilgour also works for the University of Wisconsin–Madison, where he helped create and now manages the tribal programs component for the Information Technology Academy (ITA), a multi-year, pre-college prep program. He also serves on the Division of Information Technology Equity and Diversity Committee. During his time in this capacity, he has been awarded the University of Wisconsin "Wisconsin Idea" award for his outreach and collaboration in tribal communities as well as the Janet Plato Award for Diversity Equity and Inclusion.
Through his leadership and involvement with numerous organizations like the Dane County Minority Affairs Commission and the City of Madison Equal Opportunities Commission, Kilgour continues to work on moving the DEI needle forward.
Claudia Pineda Tibbs (they/them)
Advisory Board, Latino Outdoors; Sustainability Manager, Monterey Bay Aquarium
Claudia Pineda Tibbs is a first-generation Salvadoran-American, scientist, birder, nature lover, ocean conservationist, and sustainability professional. Tibbs' outreach and advocacy work stem from their professional experience as a bilingual science educator, ocean conservation communicator, and environmental sustainability leadership.
Tibbs centers their environmental conservation and sustainability work on the belief that individual and collective action are necessary for ensuring the needs (healthy food, clean air and water, shelter, work, happiness, respect, and a sense of belonging) of all people and our planet are being met now and in the future.
Tibbs strives to increase opportunities for BIPOC (Black, Indigenous, and People of Color) to develop their own environmental identity and conservation ethic in order to develop a sense of agency and advocate for environmental justice policies impacting frontline communities and communities of color.
Corina Newsome
Community Engagement Manager, Georgia Audubon Society
Corina Newsome began her career in the field of wildlife conservation as a zookeeper and is now an avian conservationist who connects people with birds across the state of Georgia.
Having experienced the hurdles faced by Black, Indigenous, and Peoples of Color in wildlife conservation, Newsome's mission is to center the perspectives and leadership of historically marginalized communities in wildlife conservation, environmental education, and exploration of the natural world.
Newsome is a recent graduate from Georgia Southern University with a master of science in biology.
Organizing Partners
Supported By