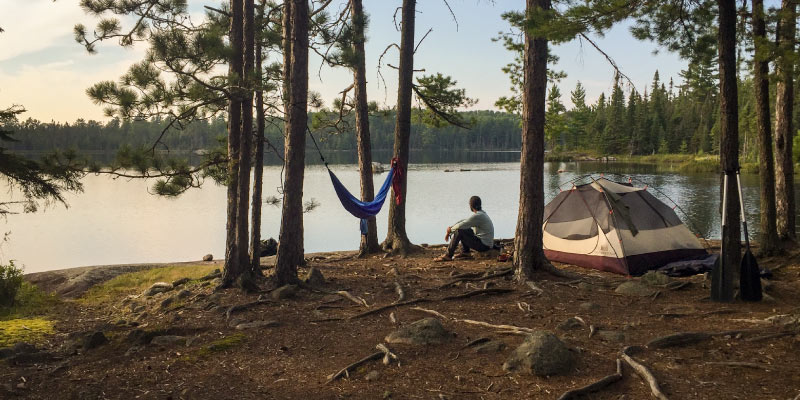 As a kid, Francisco Santiago-Ávila had a plan to become a priest. Growing up in Puerto Rico to a Catholic family, his faith was an important part of his upbringing — particularly the values of showing compassion to the less fortunate and being a voice for the voiceless. Just a few decades later, Santiago-Ávila lives those values in his daily work, though the job title is different than he'd planned: he's a conservation manager and carnivore coexistence advocate who helps humans learn compassion for coyotes, wolves, and other carnivores — and uses his own voice to advocate for animals.
Santiago-Ávila's role involves wearing many hats. For starters, he's operating within two independent organizations — Project Coyote and the Rewilding Institute — that have recently come together for the Heartland Rewilding Initiative. "It's an initiative that brings the focus and the programs of these organizations to the Midwest, which is often an area that gets neglected in wildlife protection and wildlife conservation initiatives," he says. The Midwest poses novel challenges to carnivores, including coyotes, wolves, and bears, so coexistence strategies require extra effort. Simply because predators have less space, coexistence with human communities is harder to achieve. "You even see it on a map when you look at the Midwest compared with the West and the East," Santiago-Ávila explains. "You see a scarcity of protected areas and national parks." Plus, much of the open land in the Midwest is dominated by agriculture, which raises the stakes for many of the humans whose cooperation the initiative needs.
As the initiative's conservation manager, Santiago-Ávila develops research programs, advocates policies to decision-makers, and translates science to the public. One scientific fact that guides much of his work is the research showing how, contrary to popular belief, lethal methods of control — trapping and killing— don't really work. "Actually, that type of lethal intervention often leads to more conflicts, so you aren't really resolving the issue," he says. "It's more of a Band-Aid™, but a Band-Aid™ that kills others. We don't want that to happen."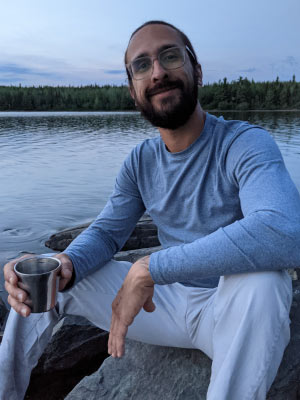 One might think — and hope — that these lethal methods of "control" only happen as a last resort, such as in immediate defense of your or your loved ones' lives. But Santiago-Ávila's demeanor changes when he talks about another lethal outcome: killing for sport. "Wildlife killing contests are pervasive in the Midwest, but people don't really know about them," he says. He works to inform communities about these activities and advocates for policies that would prohibit them. "When you let them know that there are over 40 that happen annually in Wisconsin, or over 20 that happen annually in Illinois, they are just floored … even when we go and inform members of, for example, local or state wildlife advocacy organizations, they have no idea that this is happening."
In addition to his work with Project Coyote and the Rewilding Institute, Santiago-Ávila is a founding member, research fellow, and clerk of the board at PAN Works, a think tank focused on ethics and animal well-being. There, he leads an initiative on multispecies justice, which asks what we owe people, animals and nature as a matter of justice, and coleads a project called "Moral Panic over Cats," which explores the conservation ethics, science, and rhetoric surrounding outdoor cats.
To truly understand Santiago-Ávila's full portfolio of work, one must step back and look at the question behind it. Why should we coexist with carnivores? Why would we save predators who pose a threat to our livestock, our pets, and even ourselves? It's an ethical question that Santiago-Ávila started to grapple with first during his undergraduate work at the Universidad de Puerto Rico, where he studied political science and economics, then while earning masters' degrees in public policy and environmental management from Duke University. "I thought I wanted to be a lawyer, an advocate for social justice, maybe a politician, maybe a legislator," he reflects. With his economics background, he explored the economic valuation of natural resources, or how disadvantaged communities are often also harmed when nature is under threat. "But then I came to the ethical realization that that's not the argument that I wanted to foreground," he says. "I wanted to foreground the argument of respect and wellbeing through intrinsic value and through recognizing that even though these individuals are non-human, that's not an argument to dismiss their claims, dismiss their wellbeing, and their concerns." 
While completing his master's coursework at Duke, Santiago-Ávila started researching policies around wolf protections, which led him to the work of Adrian Treves, a faculty affiliate of the Nelson Institute for Environmental Studies and principal investigator of the Carnivore Coexistence Lab. "He was one of maybe two or three researchers — even today — that was foregrounding arguments combining the science of ecological interventions for mitigating conflicts with policy," Santiago-Ávila recalls. He kept up with Treves' publications and explored Nelson's environment and resources program where he taught — but he was hesitant to apply, simply because he didn't see himself as a "PhD person." But the wolves had imprinted on him, and he had more questions to answer.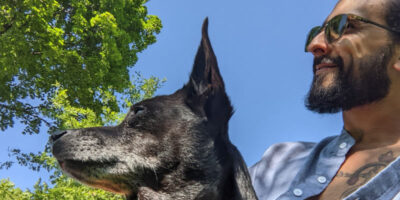 "They might have paws and walk on four legs and eat raw deer. But so much of what's fundamental [to them] is so much like us and what we want, that I just couldn't look away," he recalls, and soon he found himself in the Nelson Institute's environment and resources program, studying under Treves and focusing his PhD work on carnivore conservation and animal ethics. "Wolves led me to the animal ethics and animal studies literature, which is something that a lot of conservationists don't go into," he reflects. "Basically, [wolves] are the animals that gave me a slap in the face and were just like, 'Hey, we matter. Our wellbeing and relationships matter, too, and we don't want to be harmed.' "
Santiago-Ávila earned his PhD from the Nelson Institute's environment and resources program in 2019, and while he's moved into the professional sphere, he hasn't stopped researching and publishing. "As testament to his diligence and drive, he has maintained an active research program, publishing 12-plus peer-reviewed scientific papers or articles on ethics since leaving UW–Madison [and] working full-time," lauds Treves. While Santiago-Ávila is proud of his continued publishing efforts, he's perhaps most proud of finding a career that allows him to embrace his dual passion for science and advocacy. "I wanted to get a PhD to be an advocate," he says. "I didn't just want to be this 'objective' scientist that believes, "I can't advocate because if I'm a scientist, I can't have any values, because that's going to impact my science."
When it comes to values, Santiago-Ávila continuously returns to his faith-based principles of showing compassion and protecting each other. In fact, it's what keeps him going. "I like to think the universe supports us. There's this feeling that's hard to describe, but it's almost like there's nothing else to be doing but advocating for this," he says. Santiago-Ávila may not have turned out to be a priest like he'd expected, but he certainly fills the role of compassionate thought-leader and advocate. When he's not working, publishing, or spending time with his wife, their three dogs, and their three chickens, he tacks on a side of philosophy of religion research for fun. "I dive into Taoism, and Buddhism, and Hinduism. There's a lot of love and kindness there; a lot of recognition of the value of life in general," he says. "So, when promoting that compassion and that empathy, that love for life in general and other beings, I don't know that it's going to turn out the way that I want it to, but that doesn't really faze me because I just have to do this. This is the work."
Francisco Santiago-Ávila is one of six Nelson Institute alumni award winners. Their stories are featured throughout the Commons magazine and online.