August 15, 2019
Whether it is advancing social justice and equity, improving renewable energy solutions, educating the next generation of environmental leaders, or championing conservation, Nelson Institute alumni are at the forefront of important efforts around the world. Such impactful work is deserving of recognition, which is why the Nelson Institute is proud to honor outstanding alumni through the annual Rising Star and Distinguished Alumni Awards.  
Recognizing alumni whose work truly embodies the community-based philosophy that is cultivated within the Nelson Institute, the 2019 Rising Star Alumni Award will be presented to two individuals who have who are making a significant difference in the world soon after graduation, while the Distinguished Alumni Award will be presented to two individuals who have demonstrated considerable professional achievement and/or community service in the decades following their time as a student at Nelson Institute. Recipients will be honored at the Rendezvous on the Terrace on September 20, 2019. The award ceremony is open to all alumni of the institute's graduate and undergraduate degree and certificate programs.
Rising Star Alumni Award Recipients:
Ashley Lee, BS Community and Environmental Sociology, Environmental Studies Certificate (ESC) & CESP 2011, Nelson Institute, University of Wisconsin-Madison 
As the Director of Public Allies of Milwaukee, Ashley Lee is part of a national movement that is committed to advancing social justice and equity by engaging and activating the leadership capacities of young people from diverse backgrounds. For Lee, this organization has afforded her the opportunity to contribute to sustainability efforts and environmental justice in a way that reflects her commitment to the community and expands upon what she learned at the Nelson Institute.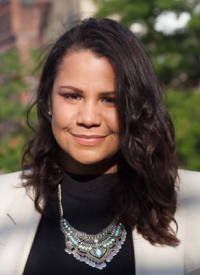 Ashley Lee
"The Nelson Institute is an organization that really shaped my mind and challenged what I thought about the world," Lee said. "I met a lot of new people and I learned a lot about the ways in which food, culture, and the environment intersect."
As Lee shared in a previous alumni profile story, the Nelson curriculum and specifically the  Nelson Institute Community Environmental Scholars Program (CESP), which is a three-semester program designed for students who want to link their passion for the environment with a commitment to the community, were key in her exploration of environmental justice and her eventual decision to join Public Allies. Additionally, Lee was among the founding members of the Greenhouse Learning Community on the University of Wisconsin-Madison campus, which continues to provide participants with the tools and knowledge needed to be stewards of sustainability in their community.
Today, Lee continues those efforts as a part of Public Allies of Milwaukee helping to mobilize Public Allies alumni while working with current members to improve their local community. Lee has also been connecting Public Allies members with Nelson Institute faculty and staff through events, lectures, and more. Lee says this has been a meaningful connection for not only the members and the faculty, but also for her. 
"This has really been a full-circle experience," Lee said of her continued connection to the Nelson Institute. "Now, to be recognized with this award by my community and my peers who helped to shape me is a huge validation that I am moving in the right direction and it encourages me to move forward."  
In the future, Lee hopes to find more opportunities for collaboration between the Nelson Institute and Public Allies. She also hopes to expand the ways in which Public Allies and its members are bringing environmental justice and sustainability to the forefront, while providing solutions to some of the community's greatest challenges.
 As one nominator said, "In sum, Ashley is a remarkable young woman who has contributed, and continues to contribute, to the imagining and enactment of a sustainable and well-educated world."
Erik Olson, PhD Environment and Resources (2013), Nelson Institute for Environment Studies, Masters in Environment and Resources (2010) and completed the CHANGE Certificate in Humans and the Global Environment, University of Wisconsin-Madison
A newly tenured professor of natural resources at Northland College in Ashland, Wisconsin, Erik Olson, has traveled the world researching an array of conservation and ecology-related topics. From lemur conservation in Madagascar to wolf management and ecology in the Great Lakes Region, Olson's interdisciplinary research explores the ways in which human actions are impacting wildlife. While Olson's research has been influential in understanding the natural histories of many species and how sociopolitical conflict influences conservation, Olson says that the interdisciplinary methodologies he encountered as a graduate student at the Nelson Institute are truly what has shaped his career and paved the way for success.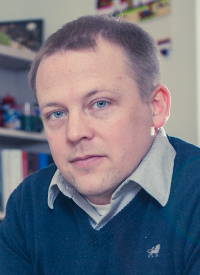 Erik Olson
"The interdisciplinary nature of the Nelson Institute really impacted me in a profound way," Olson said. "I was really drawn to the idea of solving problems through an interdisciplinary lens and through that and the Nelson Institute community, I felt supported to explore ideas."
During graduate school, Olson's ideas included a research project that sought to understand the habitat preferences of the critically endangered greater bamboo lemur species. While researching this topic, Olson worked with faculty and fellow students from multiple disciplines. Olson also learned more about grant writing and international collaboration.
"I always felt very supported and encouraged by my advisors Steve Ventura, Tim Van Deelen, and Joy Zedler, fellow students, and Nelson Institute faculty and staff," said Olson.  "There was a community that wanted to explore things, and that was motivating and encouraging. I have carried that idea with me into my current work, and now, I encourage my students to explore and develop their ideas."
In his role at Northland College, Olson teaches several courses on wildlife ecology, and in each course, he works to integrate social science aspects of each topic. Olson said he believes that his interdisciplinary training from the Nelson Institute has helped to advance his career and he wants to share those skills with students so that they too can approach problems through a multifaceted lens. This teaching methodology, as well as OIson's results-driven research methods have not gone unnoticed.
As one nominator said, "As a faculty member in the wider field of conservation, Olson is turning himself into a rock star of a professor, mentor, and colleague." 
Distinguished Alumni Award Recipients:
Paul Denholm, Land Resources/Energy Analysis and Policy (2004), Nelson Institute for Environment Studies, University of Wisconsin-Madison
For more than fifteen years, Paul Denholm has been transforming the way utilities look at renewable energy through his work as an energy analyst. As one nominator said, "Dr. Paul Denholm is globally one the most significant contributors to the science of renewable energy integration."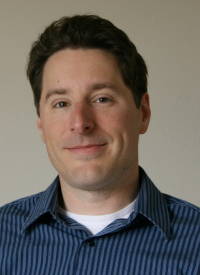 Paul Denholm
A majority of his career has been spent at the National Renewable Energy Laboratory (NREL) in Golden, Colorado, where Denholm has had the opportunity to put his Nelson Institute degree to work on a range of research projects. His contributions have benefited academic researchers and industry in topics ranging from integration of solar and wind energy in today's power grid to transitioning the nation to 100% renewable energy systems.
In fact, Denholm says that some of his greatest career successes have their roots at the University of Wisconsin-Madison. In particular, Denholm says that some of the energy grid modeling work he completed as a part of EAP paved the way for his work with an NREL team that helped to discover the now famous, Duck Curve. Although he says he cannot take credit for the name, Denholm and the NREL team have been recognized for their role in modeling the Duck Curve, which represents the shape that electricity demand takes when solar panels are used on a large scale.
"I feel really lucky to be able to do as a researcher what I studied in school and use what I learned in EAP to help utilities incorporate renewable energy sources into the grid," said Denholm. "I'm really able to apply the technology and the tools I learned in Wisconsin throughout my career and that's very much due to the academic freedom I experienced at UW-Madison. I had the opportunity to explore ideas and really learn how to perform high-quality academic research."
Denholm says he is particularly grateful for the interdisciplinary education he received at the Nelson Institute, which included technical analysis as well as complementary courses in law, economics, and more.
"My background was very technical, but in order to do analysis I needed to understand the social and economic pieces as well. EAP afforded me that opportunity," said Denholm. "This award recognizes that opportunity and my continued efforts down an interdisciplinary path."
Jane Elder, MS Land Resources (1991), Nelson Institute for Environment Studies, University of Wisconsin-Madison
For nearly four decades, Jane Elder has devoted her career to creative and collaborative efforts that foster civil dialogue on important environmental issues. A leader in environmental communication and policy, Elder's professional accomplishments include her leadership of the Sierra Club Great Lakes Program  as well as her more recent efforts to bridge science and the humanities as Director of the Wisconsin Academy of Sciences-Arts & Letters. This November, Elder will add to her extensive impact as she and her colleagues at the Academy spearhead the Wisconsin focused climate change summit, Climate Fast Forward.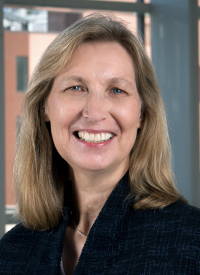 Jane Elder
As one nominator said, "Ms. Elder is a world-class environmental strategist and leader who will continue to insist that organizations, governments, and global coalitions keep environmental issues on the front burner."
While Elder was deeply involved in environmental movements and communication efforts before becoming a graduate student at the Nelson Institute in the early '90s, Elder says she is grateful for the lessons she learned as a student and the flexibility the program provided.
"When I joined the Nelson Institute I was working with a lot of scientists and I was heading up work on a bi-national coalition around the impact of toxic chemicals in the Great Lakes," said Elder.  "I enjoyed working with the scientists, but I knew that without an advanced degree I was considered a lightweight. I was also told that among other things, an advanced degree helps you with fundraising. Additionally, I was looking for a little refresh in my life, and so for many reasons, some of them practical and some personal, I decided to go for it."
After being accepted to the program, Elder connected with her committee chair, Professor of Journalism and Mass Communication and Nelson Institute affiliate, Sharon Dunwoody and Student Services Program Manager Barbara Borns, who helped Elder to develop a coursework plan that would bridge communication with the sciences. In particular, Elder decided to focus her graduate work on an analysis of five contemporary documentaries about the Great Lakes. In analyzing these films, Elder wanted to understand how each attempted to tell an environmental story, how producers determined what voices were heard and where the power and privilege was in the story, as well as how the audience reacted to the story.  
"Intellectually for me it was very exciting and it helped me become a better communicator," said Elder. "I developed a huge appreciation for people who are masters at creating documentaries, but I also developed a huge frustration at the formula because nearly everyone who was interviewed were white, male authority figures, and everyone who was negatively affected by the contaminated fish, or aluminum plant upstream, were the b-roll and very few were given the chance to have their voice represented, so that was revealing."
After that point, Elder says she knew she needed to continue her work as an advocate for the environment and for environmental justice. In fact, she recalls one of her professors telling her, "your best talents are around advocacy, get out there and make it happen."
In the years since graduate school, Elder has been doing just that, through her many leadership roles with environmental organizations. She is particularly dedicated to communicating about the impacts of climate change, the loss of biodiversity, and the need to safeguard the Great Lakes ecosystem.  For Elder, this award acknowledges the value of that work.
"It is an honor to be recognized by this community of esteemed peers and leaders," Elder said. "To know that your work is acknowledged as having value and having added to the legacy of this fine institute, means a lot.  Anything I may have accomplished in my environmental work is really the result of the vast community of leaders, thinkers, and people who care enough to do something. I'm grateful for all of them and the passion we share to care for the Earth and all who depend on it."