March 27, 2017
A geospatial data scientist with a passion for mobilizing public participation in science and an international expert in energy efficiency who has served for many years on the Intergovernmental Panel on Climate Change have been named recipients of the Nelson Institute for Environmental Studies' fourth annual alumni awards, established in 2014 to spotlight the accomplishments of the institute's 4,000 alumni. 
Lea Shanley, who earned her doctorate in Environment and Resources, is the recipient of the Nelson Institute Early Career Alumni Award, which recognizes the accomplishments of alumni who are making a significant difference in the world within the past decade. Shanley's research has focused on empowering communities through open and participatory innovation, new technologies and social media.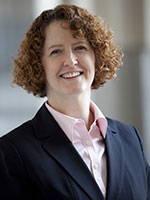 Lea Shanley
Based at the University of North Carolina at Chapel Hill, Shanley is the co-executive director of the South Big Data Innovation Hub, one of four National Science Foundation-sponsored hubs aimed at developing the full potential of big data – a rapidly emerging discipline with far-reaching scientific and economic potential. The South Hub serves as a research coordination network, catalyzing and strengthening public-private partnerships to apply data science and analytics to real-world challenges. It also seeks to build data science capacity through education, workforce development and training.
Previously, Shanley was a White House Presidential Innovation Fellow in NASA's Office of the Chief Technologist on citizen science initiatives; founding director of the Commons Lab within the Science and Technology Innovation Program at the Wilson Center; a Fellow with the Mapping Science Committee of the National Academy of Sciences; and a Congressional Science Fellow in the U.S. Senate, sponsored by the American Association for the Advancement of Science and the American Society of Agronomy, Crop Science Society of America, and Soil Science Society of America.
Shanley also served as chief organizer and co-founder of the Federal Community of Practice on Crowdsourcing and Citizen Science, a groundbreaking effort to enable federal agencies to engage the public in collective problem-solving. She helped to shape federal policy and funding for crowdsourcing and worked with the White House to mobilize the creation of the Federal Crowdsourcing and Citizen Science Toolkit, providing case studies and guidance for launching and sustaining citizen science projects. She also helped to launch the Citizen Science Association.
At the Nelson Institute, Shanley's doctoral research engaged local and tribal communities in the development and use of geographic information science (GIS)-based decision support systems for land use planning, environmental monitoring, coastal management, and disaster response. "Lea was undoubtedly the most public-minded student I have worked with," notes Professor Steve Ventura, who served as faculty advisor to Shanley at UW-Madison.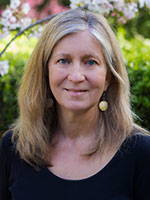 Lynn Price
Lynn Price, an energy and environmental policy senior scientist at Lawrence Berkeley National Laboratory in Berkeley, California, will receive the Nelson Institute Distinguished Alumni Award, which honors alumni who have demonstrated considerable professional achievement and/or community service since graduation at least ten years ago. Price earned a master's degree in Land Resources (now Environment and Resources) from the institute in 1982.
At Berkeley Lab, Price serves as acting director of the Energy Analysis and Environmental Impacts Division, head of the International Energy Analysis Department, and senior advisor for the China Energy Group of the Energy Technologies Area. Price has provided technical and policy-making assistance related to energy efficiency and climate change mitigation on a variety of projects since the early 1990s for the U.S. Department of Energy, U.S. State Department, U.S. Environmental Protection Agency, World Bank, United Nations Industrial Development Organization, U.S. Agency for International Development, California Energy Commission, California Air Resources Board, Energy Foundation China, ClimateWorks Foundation, Hewlett Foundation, and Oak Foundation.
Since 1994, Price has been a member of the Intergovernmental Panel on Climate Change (IPCC), which won the Nobel Peace Prize in 2007 for efforts to obtain and disseminate greater knowledge about human-made climate change, and to lay the foundation for measures needed to counteract such change. She was a lead author of the industrial sector chapter of IPCC's Fourth and Fifth Assessment Reports on Mitigation of Climate Change.
Price also led an effort to introduce Chinese experts and policymakers to international experience with industrial energy efficiency target-setting through development of a pilot program with two steel mills in Shandong Province. The effort was expanded to the Top-1000 Energy-Consuming Enterprises Program during China's 11th Five-Year Plan (2006-2010) and then further expanded to the Top-10,000 program during China's 12th Five-Year Plan (2011-2015), establishing energy-saving targets for roughly 15,000 of the country's most energy-intensive industrial facilities. In 2013, The Economist called the program "arguably the single most important climate policy in the world."
Price and her colleagues in Lawrence Berkeley National Laboratory's China Energy Group also provided technical analysis related to China's future energy use and related emissions to both the U.S. and Chinese governments in support of the historic 2014 U.S.-China Joint Announcement on Climate Change and the 2015 Paris Agreement, which aims to undertake ambitious efforts to combat climate change and was signed by 196 countries.
The awards will be presented at the 11th annual Nelson Institute Earth Day Conference on April 18 at the Monona Terrace Community and Convention Center in Madison. The awards are open to all alumni of the institute's graduate and undergraduate degree and certificate programs. Learn more.