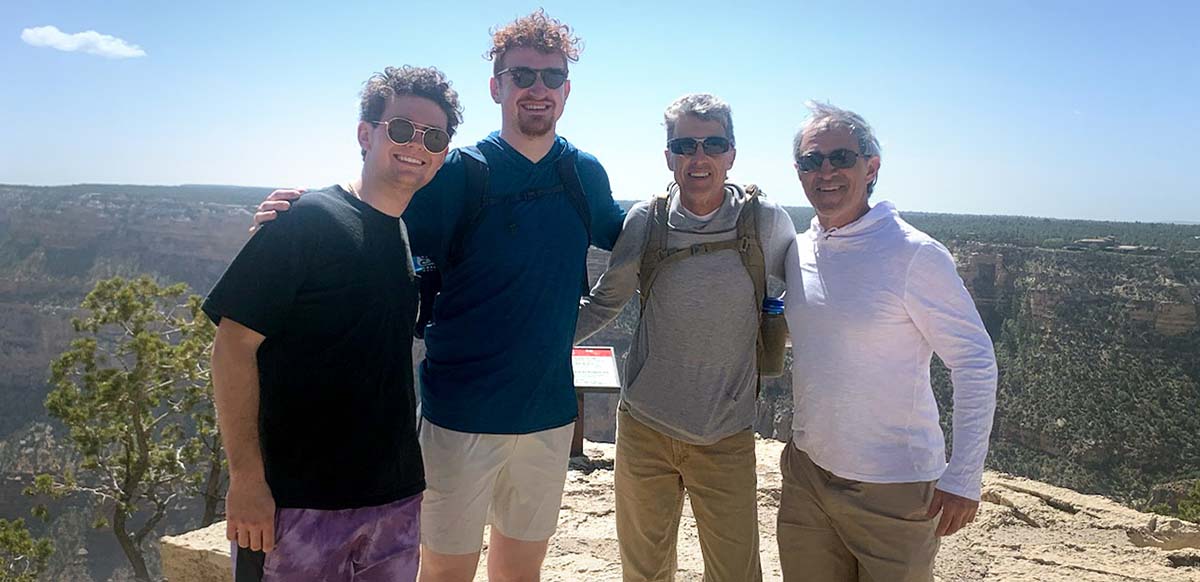 Meet the Team
Brad Barham is a professor of emeritus of agricultural/applied economics at the University of Wisconsin–Madison. After 35 years of teaching on sustainable development themes at UW, this educational video series became his capstone project, as he celebrated his July 2022 retirement by hitting the road with the team to learn as much as they could about the Colorado River crisis.
Ben Lebowitz is a master's student at the Nelson Institute for Environmental Studies. His studies fall within the field of political ecology and specifically focus on water scarcity and agriculture. He received his bachelor's degree in agricultural/applied economics and environmental studies from the University of Wisconsin–Madison in 2022.
Robert Marcos is a freelance video producer based in La Quinta, California.
What Brought Us Together
This educational video series on the Colorado River crisis grew out of separate requests to Professor Brad Barham in the fall of 2021, from Cyrus Gordon-Hill and Ben Lebowitz, to pursue independent studies on water policy in the West. Once we met and discussed the options, the plan was to write policy briefs and produce educational videos on the Colorado River crisis. From there, the plan evolved to include two discovery trips — to the upper and lower Colorado River Basin — to interview experts in the summer of 2022. Robert Marcos joined the project in the spring of 2022 and quickly became an indispensable member of the team.
The Video Series Project
Each discovery trip lasted about three weeks and focused on in-person and Zoom interviews with farmers, scientists, water district professionals, state water authorities, U.S. Bureau of Reclamation officials, water organization leaders, tribal development managers, and recreation guides. The timing was fortuitous. In between the two trips, Bureau of Reclamation Commissioner Camille Touton called for unprecedented cuts in water delivery to the basin, and discussions with Colorado River experts moved from cautious to wide-open. Given the pace and scope of change in play, we narrowed our focus to just producing the video series shared here.