Tien Vo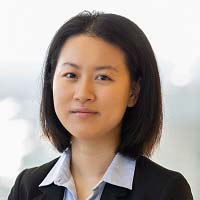 What are your majors? Geography and environmental studies
Expected graduation: December 2022
What inspired your interest in the environment and/or community? I don't know what inspired my interest in the environment, but I think a part of the reason is because of the summer camp I went to when I was a kid. Every summer for six summers, I attended a summer camp located in the woods of Wisconsin. The camp preached four virtues, one of which was: "Every living being has inherent value." This meant that the other campers, the trees, and even the mosquitos that bit us had inherent value.
While I don't exactly know what inspired my interest in the environment, I do know that my interest in the community was inspired by the environment. Throughout my college career, I've realized that I can't address environmental issues with science alone. I need to approach these issues with the community and our society in mind. Environmental justice is inextricably linked to issues such as racial justice, workers' rights, and health. To achieve environmental justice, we have to address the concerns that plague our communities.
What would you say (or do you say) to other students about CESP and the Nelson Institute? It can be overwhelming trying to find your place on campus at a big school like UW-Madison. CESP can help connect you to like-minded students and help you build a community that will support you throughout your years here. If you're interested in the environment and community and want to meet people from a wide range of backgrounds, consider applying to join CESP!
Something few people know about you: I hate desserts that are too sweet!
Something else about you? I love reading the CESP assigned books every semester. It's been a great way to engage with stories I otherwise wouldn't have been exposed to!