Joseph Stone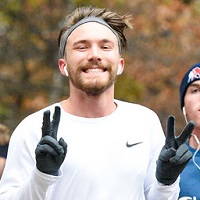 What are your majors? Biological systems engineering
Expected graduation: May 2022
What inspired your interest in the environment and/or community? My interest in the environment started at a young age. I would spend countless hours with my family and dog at local parks. I now love to visit national parks and lakes around Wisconsin. With Madison having such good access to two lakes, I now find myself swimming at least twice a week in either Lake Monona or Mendota. This love of nature helped me to decide to major in biological systems engineering.
With my major, I plan to improve many of the agricultural machines to make them more efficient and environmentally friendly. I hope to one day make a noticeable impact on the environment.
Something few people know about you: I love biking and swimming in the summertime.