Elizabeth Smith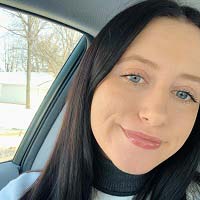 What are your majors? Environmental science, zoology, environmental studies certificate
Expected graduation: May 2023
What inspired your interest in the environment and/or community? What inspired me most about working to take care of the environment was, as cheesy as it sounds, all of the Planet Earth episodes they showed us in elementary and middle school. Watching those videos which showcased such beautiful ecosystems and animals and then hearing about topics such as climate change motivated me to pursue a degree in something that I could use to help the cause in some way. I think it is important to take care of this beautiful Earth we were given, not only for ourselves, but for future generations, and I think taking care of the environment around us creates a sense of community, because it is something that all of us share, which is really cool.
What would you say (or do you say) to other students about CESP and the Nelson Institute? I would definitely recommend any student in the Nelson Institute to get involved with CESP! It is a great opportunity for self growth and a chance to connect with others that care about many of the same topics as you do.
Something few people know about you: I would like to visit all of the national parks! Three down, many to go. I'm hoping to hit more with my recently built camper van!