Amanda Shalit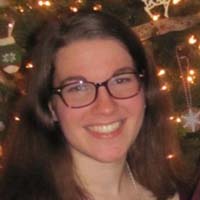 What are your majors? Botany and conservation biology
Expected graduation: May 2023
What inspired your interest in the environment and/or community? From a young age, my mother instilled in me a sense of respect for the natural world around me. She taught me to take only pictures and leave only footprints, to leave my environment better than I had found it, and to listen to the wisdom of the Lorax in my favorite childhood book. I gardened with my mom every year and we spent time identifying the plants and animals we found as we explored the forest preserve near my house.
As I grew up, I started learning about issues like deforestation, air pollution, and worse, all things that threatened nature. My hope in choosing my college, my major, and my steps forward from here is that I can do my part to help curb rising environmental concerns that exist around the world today and protect the planet however I can.
What would you say (or do you say) to other students about CESP and the Nelson Institute? I would tell students who are interested in CESP or the Nelson Institute that no matter who they are or where they come from, there is a place for them. I would encourage them to look into CESP and all that it has to offer to both the students at Madison as well as the surrounding community.
Something few people know about you: I can't swim!
Something else about you? I am conducting research with two labs at UW-Madison, the Damschen Plant Ecology Lab and the McCulloh Botany Lab!