Isabelle Paulsen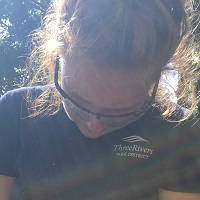 What are your majors? Anthropology, classical humanities, and environmental studies with a certificate in archaeology
Expected graduation: May 2022
What inspired your interest in the environment and/or community? I have been interested in the natural world since before I can remember. I've been told many stories about me futilely chasing robins and eating tomatoes straight off the vine like apples. There has never been a period where I have not wanted to wander among the outdoors.
But ideas of the environment and community came to the forefront of my mind when I interned as a naturalist at a nature center in high school. I was able to engage in public workshops and help lead summer camps for young children. I interacted with kids who had never connected with the environment and helped show them the wonders it could hold. And in the process, I learned so much too. My entire perspective changed about what the environment is and what I can do within it and for it.
I carry the lessons and insight that I learned that summer with me to this day and they influence a lot of the choices I have made. I am so grateful for all of the stones along the winding path that have led me to where I am and I hope to one day be able to help others find their ways too.