Joshua Mitchell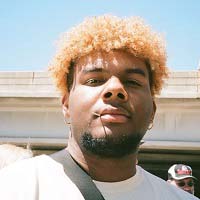 What are your majors? Life science communication and environmental studies, with certificates in sustainability and digital studies
Expected graduation: May 2022
What inspired your interest in the environment and/or community? I have always been interested in the environment from a young age, from collecting snails and frogs to visiting the local gardens in Washington D.C. My childhood fostered my love for the environment. When growing up I realized that are serious problems with nature and it takes a strong community to combat issues like climate change and environmental justice.
What would you say (or do you say) to other students about CESP and the Nelson Institute? CESP is an amazing opportunity to build, grow, and learn about the environment and community.
Something few people know about you: I'm learning guitar and how to snowboard.