Joshua Mitchell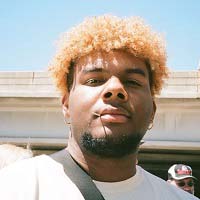 What are your majors? Life science communication and environmental studies, with certificates in sustainability and digital studies
Expected graduation: May 2022
What inspired your interest in the environment and/or community? I have always been interested in the environment from a young age, from collecting snails and frogs to reading Zoobooks to having Zoboomafoo on repeat. My childhood fostered my love for the environment, but as I grew up, I realized that environmental racism impacts people all over the world. I want to solve that problem and make sure the world is a better place for future generations.
What would you say (or do you say) to other students about CESP and the Nelson Institute? CESP is an amazing opportunity to build, grow, and learn about the environment and community.
Something few people know about you: I absolutely love cooking and ice skating.