Katelyn McVay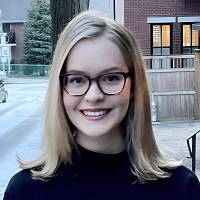 What are your majors? Global health, botany, and environmental studies with a certificate in leadership
Expected graduation: May 2022
What inspired your interest in the environment and/or community? It wasn't until my freshman year of college that I understood what the concepts of environmental justice and equity truly meant. During this time period, I declared an environmental studies major and started to do some in depth research on various environmental issues and how they impacted specific communities. Through my courses, independent study, and personal observations, I realized that there are a variety of different ways that people interact with the environment and communities around them, and there are environmental disparities associated with different demographics and locations.
I have always had a deep passion and care for the world around me, and it is my personal mission to contribute toward something that allows people to have positive interactions with the environment as well as to promote wellbeing for communities and the natural world.
What would you say (or do you say) to other students about CESP and the Nelson Institute? Joining CESP or the Nelson Institute is a great way to connect with others who share similar interests and develop your own passions for the environment and the community. CESP has helped me learn how to collaborate with others, share my genuine passions and opinions on environmental issues, and be surrounded by a great community of people.
Something few people know about you: I have been a radio DJ for about two years now! I love music and talking about music, and my show has been a great outlet for me to express myself.
Something else about you? On campus, I'm a student researcher with the Environmental Design Lab! My work primarily consists of analyzing how people perceive the built and natural world around them and how interactions with the environment can promote improved mental health outcomes. It's really interesting and fulfilling work and it strongly relates to my interests in human-environment interactions!