Doran Mackowski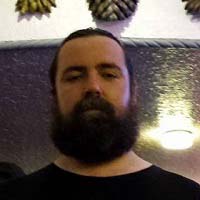 What is your major? Mechanical engineering
Expected graduation: December 2022
What inspired your interest in the environment and/or community? I have been interested in the environment for as long as I can remember. I was raised in an environmentally conscience household at a time where environmental issues were constantly at the forefront of media, acid rain, ozone layer depletion, greenhouse emissions, etc. I have always appreciated nature and the outdoors and love to hike and camp.
What would you say (or do you say) to other students about CESP and the Nelson Institute? The Community Environmental Scholars Program is a supportive environment for growth and self-reflection. CESP is a fantastic opportunity to engage with a relatively diverse group of highly motivated and passionate people that share some similar interests. I was surprised at how much I could learn with such a short time commitment, all while still having a fun time with good people.
Something few people know about you: I have attended over 500 concerts.
Something else about you? My senior interdisciplinary design project was working with a team of fellow student engineers to design and lay out an HVAC system for a 20,000 square-foot, single-story office building with the intention of reducing energy consumption and running cost, while meeting or exceeding all the requirements of the client and applicable codes and standards. I hope to pursue a master's degree in mechanical engineering, focusing on thermal energy systems to further my ability to increase efficiency in this sector.