May Jagodzinski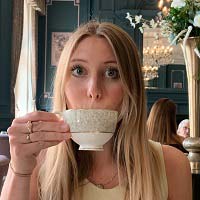 What are your majors? Global health and environmental studies
Expected graduation: May 2023
What inspired your interest in the environment and/or community? I chose to major in global health and environmental studies because I believe access to quality and affordable health care is a fundamental right, and one of the many crucial aspects to making a healthy community. Equally, health is more than just the medicalization, and working to mend the systemic injustices in our food resources, education, and housing needs immediate action.
While federal level governance can be full of gridlock and polarizing, local governance offers an expeditious process in amplifying voices and seeing immediate change. A community only knows the needs of its own community best, and I hope to work in local policies that decrease systematic barriers that are limiting the process of change and increase inclusion.
What would you say (or do you say) to other students about CESP and the Nelson Institute? CESP is a network of supportive, environmentally friendly centered individuals. It is a welcoming space where we share campus events, discuss and debate environmental topics, and learn about holistic community engagement. I am forever grateful to be a part of this program, as it has introduced me to life-long friends and unique perspectives.
Something few people know about you: I was afraid of the dark until my freshman year of high school.
Anything else? I studied abroad spring 2022 in Wageningen, Netherlands. During this time, I traveled to 12 different countries and made life-long friendships that span across continents. Everyone says it's life changing, but it is LIFE CHANGING, so if you ever get the opportunity, be adventurous and study abroad!