Matt Fox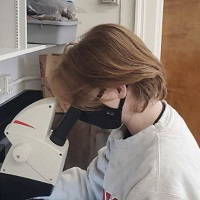 What are your majors? Conservation biology
Expected graduation: May 2022
What inspired your interest in the environment and/or community? As a kid, I was shown nature in my neighborhood and the beauty and mystery of life around me. That childhood wonder has been with me throughout my life, expanding as nature became something outside my neighborhood. Through varying outdoor activities and academic opportunities, a love for nature is what got me invested in environmental work.
What would you say (or do you say) to other students about CESP and the Nelson Institute? CESP gives back what you give to it. In other words, your experience is dependent on what you want to pursue, how you do so, and the way you relay that to your peers. It's a place to comfortably challenge yourself and explore varying perspectives towards nature in general.
Something few people know about you: I took a film production class last semester. My favorite project was when we had to produce a documentary. I got to research and have an interview all about the album "Plantasia" by Mort Garson!