MaKayla Erdmann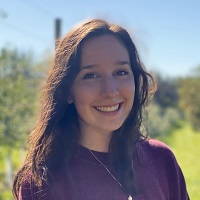 What are your majors? Biological systems engineering (natural resources track) with certificates in environmental studies, public policy, and engineering for energy sustainability.
Expected graduation: May 2023
What inspired your interest in the environment and/or community? Throughout my childhood, my parents instilled in me a love for nature that has significantly impacted my view on the world and my relationship to the environment. I grew up camping, hunting, boating, and travelling to numerous national parks while also growing food in our family's garden and raising various animals. Not to mention, my father as an agriscience teacher emphasized the value of the environment and taught me how it can be negatively impacted by a multitude of other factors and how it is our duty to preserve it.
Growing up in a rural town also made it easy to notice this importance since environmental conditions determined the livelihoods of the farmers around us, and detriments to the environment itself impacted the condition of our local natural resources and the daily activities I'd come to love. This personal connection from my community to the environment motivated me to learn more about environmental science and the influence of public policy as well as localized community efforts in protecting the environment, and it continues to be a main interest in my college career.
The most pressing issues in society today relate to the intersectionality of race, public health, politics, and environmental concerns. Addressing these issues requires science and advocacy, but most importantly, it first requires community-based efforts that have direct impacts on the surrounding people and resources in order to establish truly sustainable changes.