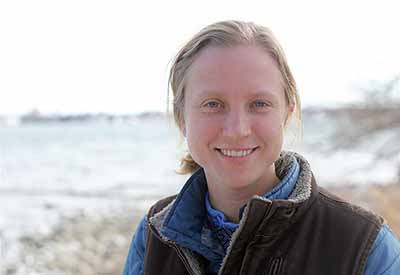 Connecting Natural and Human-System Processes to Manage Freshwater Ecosystem Change
Speaker: Nicole Ward, Water Resources Ecologist, Minnesota Department of Natural Resources 
Drivers of freshwater ecosystem change are mediated by socio-cultural and economic processes, resulting in complex, mixed responses in freshwater ecosystems. Consideration of both fast and slow processes in socio-ecological systems is key for managing trajectories of change. Ward will discuss how diverse lake ecosystem modeling approaches and co-production of research works to integrate fast and slow human-natural system dynamics.
Additionally, Ward will introduce new research on how climate change management frameworks, such as the Resist-Accept-Direct (RAD) framework, may facilitate more cohesive and proactive management of large river ecosystems.
Hosted by the Climate, People and the Environment Program (CPEP).