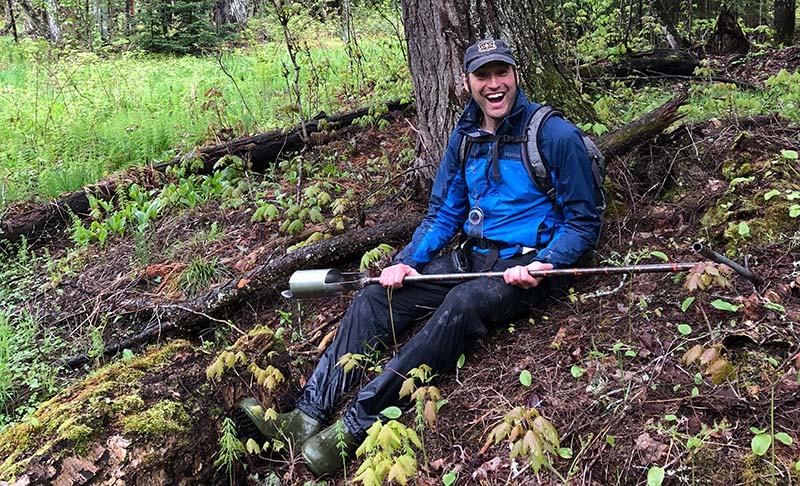 CPEP Seminar – Climate Change and Forests: Adaptation and Mitigation as Management Goals
Speaker: Lucas Nave, Research Associate Professor, Northern Institute of Applied Climate Science, Michigan Technological University
Forests are experiencing ever more stressors, even as the processes they support and the services they provide are more important than ever. Climate change multiplies existing stressors such as storms, fires, insect pests, fungal pathogens, and ungulate browsers, and also interacts with distinctly human pressures such as habitat fragmentation through land use change.
At the same time, our society depends upon forests as a critical source of food, fiber, fuel, fresh water, habitat for treasured organisms, recreational use, aesthetic enjoyment, and spiritual fulfillment. In this context, we must consider and concern ourselves with the range of actions we can take to support forests for their own sake, despite the threats facing them, while also supporting our society's needs.
In his talk, Nave will discuss climate change impacts on forests, drawing in foundational concepts in climate change change adaptation and mitigation. He will focus on the geographic uniqueness, natural and cultural history of the lake states, with reference to other ecoregions by way of comparison and contrast. This presentation will provide a mix of philosophies, concepts, and busy data figures about soil and trees, and if successful, will leave participants with a mixed feeling of common ground, contention, and above all else, a list of questions to which no one yet knows the answers.
Hosted by the Climate, People and the Environment Program (CPEP).