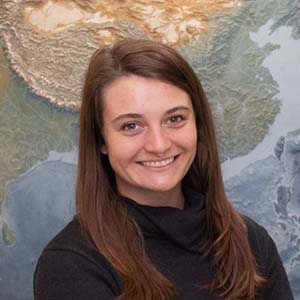 CPEP Seminar – Lake Michigan Coasts and Climate: A System in Flux
Speaker: Chelsea Volpano, PhD candidate, geosciences, UW–Madison
The Great Lakes experience quasi-decadal water level fluctuations on the order of meters, but coastal processes are understudied compared to ocean coasts. The combination of extreme high and low water levels, freeze/thaw, and coastal ice pose unique risks to communities and infrastructure. Future climate projections suggest these variables will have a greater range in the future. In order to understand potential impacts in the future, we must first improve our understanding of coastal processes in the present.
This seminar can also be viewed via our live stream.
Hosted by the Climate, People and the Environment Program (CPEP).