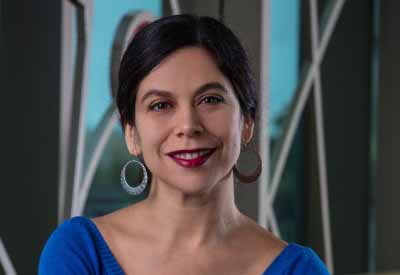 CHE Environmental Colloquium – Carolina Sarmiento
Intersectional Spaces During the Time of COVID: Crisis, Conflict, and Solidarity Between the Houseless and Immigrant Renter Community 
This presentation showcases the role planning and the state play in shaping spaces where a community's multiple intersectional and relational factors, such as health and housing, come together. From December 2020 to May 2021, El Centro, a nonprofit organization that serves mostly Mexican and immigrant community members in Orange County, Calif., created an encampment on their property, which became home to nearly 70 individuals.
El Centro, whose mission is to "develop cultural programming and community organizing for immigrant justice," was fined by the city for having an "illegal" encampment. The organization decided to not call the police or invite the police on their property. In addition to an original fine, the city began an abatement process against El Centro, removing all the individuals and their belongings in May 2021.
In examining this case, the research asks how the state shapes community mobility and immobility by managing public and private spaces and services during a pandemic; and in what ways community-based efforts develop around space, and at what cost. As we see the impact of COVID on international mobility by the closure of borders, this research takes a closer look at mobility and the ways the regulation of mobility has both led to the development of a concentration of these issues but also intersectional spaces and identities.
About Carolina Sarmiento
Carolina S. Sarmiento is an assistant professor at the University of Wisconsin-Madison in the School of Human Ecology and an affiliate with the Department of Urban and Regional Planning. She is a graduate from both world arts and cultures and urban planning from UCLA, where she obtained her BA and MA. She received her PhD from UCI in planning, policy and design.
Her research investigates the intersection between urban development, governance, and the creation and destruction of cultural spaces in working class communities of color, on learning from the grassroots, and on building sustainable and creative alternatives that address inequality and injustice.