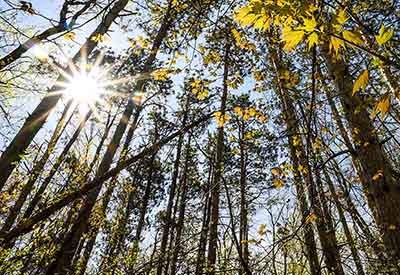 Center for Ecology and the Environment Spring Symposium 2022
The goal of the Spring Symposium is to highlight the variety of ecology research across campus, with a focus on early-career researchers, including undergraduates, graduates and postdoctoral researchers.
As part of this annual event, a keynote speaker will give two talks, we will hear talks from graduate students and postdocs, and have a poster session featuring undergraduate and graduate student research. Each day will include opportunities to network and socialize, including during snack/beverage breaks, and a graduate student lunch with the keynote speaker. This year's keynote speaker will be Dr. Meghan Duffy, an ecologist from the University of Michigan.