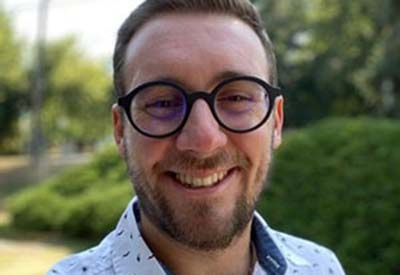 2020/2021: A Time for Data Synthesis
Speaker: Michael Meyer, Research Geographer and Mendenhall Postdoc Fellow, United States Geological Survey (USGS)
Abstract: The COVID-19 pandemic brought about an era of change, where many researchers saw in-person lab work, field seasons, and conferences or networking curtailed. However, this time has also created opportunity both to take advantage of existing data treasure troves and to investigate novel questions related to emergent environmental and ecological properties.
Despite this present and ever-expanding opportunity, a reality of environmental synthesis is that efficiently and effectively wrangling and analyzing disparate environmental datasets require specific skillsets that are not common in environmental science training. However, the power and promise of environmental synthesis in tandem with the diverse suite of existing datasets has the potential to widened participation and inclusion in the scientific community.
To offer concrete examples of paths toward continued environmental synthesis, this talk will walk through three studies:
An evidence synthesis of over 7,000 peer-reviewed articles about pharmaceuticals and personal care products in ecosystems
Natural resource applications of the Global Lake Area, Climate, and Population (GLCP) dataset — a unified dataset of lake surface area, climate, and human population data for over 1.4 million lakes over 21 years
The unified sewage indicator, periphyton, and macroinvertebrate dataset for Lake Baikal (Siberia) — a compendium of more than 150 variables for evaluating ecological and foodweb responses to sewage in Lake Baikal
Each study will highlight how existing datasets can be repurposed to bring about novel insights and resources for developing skillsets in environmental synthesis.
Hosted by the Climate, People and the Environment Program (CPEP).